Research Group for Business Informatics and Software Engineering
Mon, 02. Jul. 2018 Schiller, Barbara
Im Rahmen der diesjährigen European Conference of Information Systems konnte das Lehrstuhl-Team ihr Paper "Can Self-Tracking Solutions Help With Understanding Quality of Smart, Connected Products?" erfolgreich als...
read on
Thu, 28. Jun. 2018 Peter Schuler
Zukunft planen und mitgestalten - das bedeutet für uns auch die eigene Expertise nutzen um Projekte der UDE voranzutreiben.
Universitäts-Webseiten sind durch ihrer hohe Informationsdichte komplexe Fallbeispiele. Insbesondere...
read on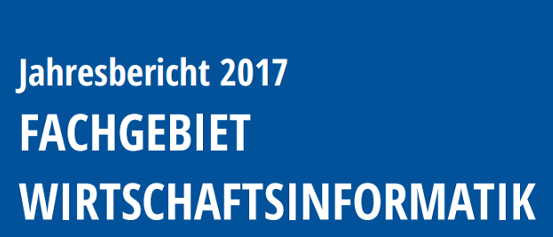 Our area is one of the most important regions for research and economics in Europe. In cooperation with our students, we are focused on the development of concepts for digital technologies and the related innovative usage scenarios. Our research and the graduates who we have trained are a support for meeting the challenges of organisations and building a foundation to handle the digital future of tomorrow.
More Information
The paluno institute is one of the biggest research institutes for software engineering in Germany. Ten professors and more than 100 scientific staff members are part of the excellent applied and fundamental research of the paluno institute. The research of the paluno is enriched with the examination of principals, methods and tools that aim at the development of software-driven technologies.
More Information
The portal wirtschaftsinformatik.de is an offer for students and other interested parties that have a need for information about studies, research and job descriptions of the business informatics area.
More Information