InSekt – Intelligente Sektorenkopplung zur Reduktion von CO2-Emissionen in Energieversorgungssystemen
Untersuchungsgegenstand
Konkreter Anwendungsfall und Untersuchungsgegenstand ist eine Abwasser-Wärmepumpe, die Wärme in das Wärmenetz der Stadtwerke Lemgo GmbH einspeisen soll und zum Zeitpunkt der Antragsstellung errichtet wird. Im Rahmen des Projektes soll eine optimierte Einbindung der Wärmepumpe hinsichtlich ihrer Betriebsweise und dem lokalen Netzbetrieb erreicht werden, so dass ca. 16 GWh Wärme aus Gaskesseln ersetzt und knapp 3.200 t CO₂/a eingespart werden. Darüber hinaus wird mit InSekt das Ziel verfolgt, die Potenziale der Sektorenkopplung zu nutzen, um neben der Reduktion der CO₂-Emissionen auch zur lokalen Stabilisierung der Energienetze (Strom und Wärme) beizutragen. Die Herausforderung besteht darin, Kontrollstrategien für die Wärmepumpe und für andere Strom- und Wärmeerzeuger zu entwickeln, so dass diese so gesteuert werden können, dass die Wärmepumpe vorrangig – wenn möglich mit Strom aus erneuerbaren Energien – betrieben wird und die Netze nicht überlastet werden. Im lokalen Wärmenetz ist eine entsprechende Netzhydraulik zu regeln, während mit Blick auf das Stromnetz eine Blindleistungsregelung für KWK- Anlagen umzusetzen ist. Die Ziele werden durch den Einsatz der innovativen Energie- Agententechnologie erreicht, auf denen das Softwareframework und das EOM basieren.
Mit Abschluss der projektbezogenen Anwendung im Rahmen von InSekt wird somit ein quelloffener, frei nutzbarer und somit nachhaltiger Lösungsansatz für Untersuchungen von Fragestellungen einer sauberen, sicheren und kostengünstigen Energieversorgung geschaffen, der auf andere Anwendungsfälle übertragbar ist und Energieversorgungsunternehmen zur Nachahmung anreizen soll.
Loose, Nils; Thommessen, Christian; Mehlich, Jan; Derksen, Christian; Eicker, Stefan:

Unified Energy Agents for Combined District Heating and Electrical Network Simulation

. In:

Sustainability

, Vol 12 (

2020

) No 21, p. 9301. doi:10.3390/su12219301CitationAbstractDetails

A sustainable and climate-friendly energy supply needs flexible and efficient distribution systems. Key factors to implement this kind of systems are intelligent coordination (smart grid approaches) and the integration of different energy sectors. This article introduces the unified energy agent as an agent-based approach for a comprehensive modelling and control of energy conversion systems. This approach enables both the simulation and optimization of coupled energy networks, and then in a next step, the development of corresponding smart grid solutions to be applied in the field. Its applicability for the simulation of coupled networks is presented by a real-world use-case of an innovative combined heat and electrical network, which was implemented for the city of Lemgo, Germany. Preliminary results from the project are discussed and an outlook on future work is given.

Ludwig, Marcel; Mehlich, Jan; Azad, Schaugar; Zdrallek, Markus; Thommessen, Christian; Witte, Nicolas; Loose, Nils; Settertobulte, Ralf; Weber, Uwe:

Development Of Cross-Sectoral Active Network Management Systems Using New Engineering Paradigms

. In:

Proceedings of 2019 IEEE PES 2019

.

2019

, p. 1-5. doi:10.1109/ISGTEurope.2019.8905516CitationDetails
Projektförderung
Die Universität Duisburg-Essen wird im Rahmen des dreijährigen Projekts aus dem Europäischen Fonds für regionale Entwicklung (EFRE) 2014-2020 "Investitionen in Wachstum und Beschäftigung" und durch das Land Nordrhein-Westfalen gefördert.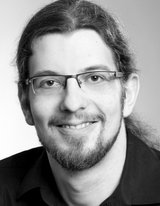 M. Sc.
Room:

R09 R02 H54

Phone:

Fax: