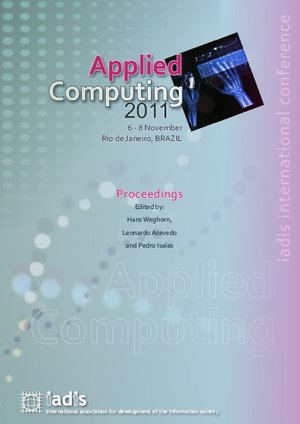 Type of Publication: Article in Collected Edition
Managing Secure System Architectures for Mobile Enterprise Applications
Author(s):

Brunnert, Andreas; Eicker, Stefan; Schuler, Peter M.

Editor:

Weghorn, H.; Azevedo, L.; Isaías, P.

Title of Anthology:

Proceedings of the IADIS International Conference Applied Computing 2011

pages:

131-138

Publisher:

IADIS

Location(s):

Rio de Janeiro, Brasilien

Publication Date:

2011

ISBN:

978-989-8533-06-7

Keywords:

Mobile enterprise applications, Application architectures, Application management, Security

Digital Object Identifier (DOI):

Citation:
Abstract
Due to increasing spread of mobile equipment many companies face the opportunity to supply their employees with mobile enterprise applications. Since a 'mobile enterprise application' is not (!) just a 'mobile' enterprise application the selection of a suited system architecture is not trivial. Mobile enterprise applications entail different requirements (esp. concerning security), different platforms and different concepts for management. The paper analyses distinct requirements of mobile enterprise applications, discusses concepts for managing mobile enterprise applications and evaluates major mobile platforms. Thus companies get empowered to select a suited combination of platform and architecture that support the security and management requirements for their mobile enterprise application.