ausgewählte Historie vergangener Forschungsprojekte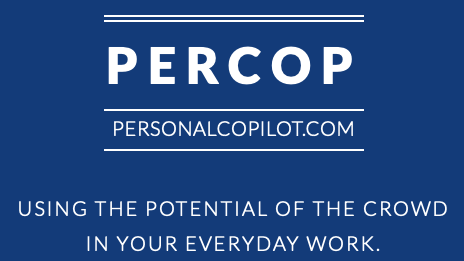 Projektlaufzeit: 2010-2017
PERCOP
Das Forschungsprojekt PERCOP (Personal Copilot) beinhaltete die Entwicklung von Konzepten und Prototypen zur kontextabhängigen Echtzeit-Informationsbeschaffung innerhalb der Verwendung von Anwendungssystemen. Das Hauptziel des Konzeptes war die Optimierung und Automatisierung des Informationssuchprozesses von Benutzern, welches zu einer effektiveren Arbeitsweise bei der Verwendung von Anwendungssystemen innerhalb unterschiedlicher Domänen führen sollte. Dieses Konzept wurde durch die gemeinsame Verwendung und Adaption von Verfahren aus den Bereichen Context Awareness, Information Retrieval und Web Search ermöglicht.
More Information
Projektlaufzeit: 2007-2010
Kaleidoscope
The project Kaleidoscope aims at the development of concepts and prototypes for a context-specific generation and visualization of architectural views in the field of service-oriented architectures (SOA). The research and development ties in with established view concepts and extends those with aspects which are focused on the increasing complexity of managing large-scale information systems. Special focus is laid on the research of adequate visualizations of system structures based on modern 3D technologies.
More Information