Bachelor and Master Projects
Bachelor and master project offerings of our chair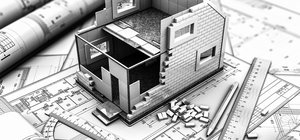 Our research group provides and supervises bachelor and master projects for students who study business informatics. Students who are interested in participating in these projects can apply on a regular cycle. You can find a description and more details about bachelor and master projects in your handbook of modules:
Application for master and bachelor projects
Our research group provides two different variants of projects:
Team projects
Projects in combination with your bachelor or master thesis
If you are interested in a team project, you should attend the specialisation courses of "Modelling and Implementation of Enterprise Information Systems" ("Modellierung und Realisierung betrieblicher Informationssysteme") to fulfil the requirements of the project. You can find a selection of our team projects on our website for the current semester. 
Students who are interested in a combination of their project and there thesis should refer to this intention in their application of their project or thesis.
Own ideas for team projects
It is also possible to suggest your own theme for a team project. Please notice that there are special requirements for project tasks as you can find in the handbook of modules of your degree course (B. Sc. BI, M. Sc. BI). You should also have a look at our current or former suggestions for project themes to get an impression of the workload.
You are welcome to submit your own suggestions for team projects, but please give us a description of your planned task so that we can prove if it is appropriated for a bachelor or master project.
You do not depend on the cycle of the semester if you suggest your own theme for a team project. Nevertheless, we cannot meet all desires for dates and deadlines, because we can only supervise a certain amount of student groups. 
Own ideas for projects in combination with your bachelor or master thesis
A combination of your bachelor or master thesis with a project might be an option for you if you have a comprehensive theme for your thesis that covers conceptual and practice-oriented questionings. In the context of this combination, your thesis and your project represent two different components that have the same focus on an issue. If you are interested in a combination as described above, please contact your desired supervisor. 
Time schedule for projects
Once you get the confirmation for the participating in a project, you will have a first meeting with your supervisor. The purpose of the meeting is the making of a decision on a deadline for your project that depends on the type of the project (e.g. it might be possible that you have a predefined deadline if you cooperate with an external client) and the team members.
We usually recommend a tight time schedule that terminates a week before the beginning of your exams. You should consider that additional three weeks would not be effective if you have to concentrate on the project and your exams as well.
Unsubscribing of the project and minus points
Once you have a defined project and a final deadline for your project, the examination subject is defined. There will be another deadline for the unsubscribing of the project as well (usually 14 days after the definition of the examination subject). After the day of this deadline a submission that is not on time will be marked as a 5,0 at the examination office and minus points will be registered.