A further masters degree, tailored to the requirements of the digital transformation
Digital Business Innovation and Transformation
The further masters degree "Digital Business Innovation and Transformation" is tailored to the requirements of specialists and leaders, who devote oneselves to subjects of digitalisation. It empowers students, to occupy a leading role in specific digitalisation initiatives or the digital transformation of whole businesses.
The masters degree "Digital Business Transformation" is based on an innovative concept, which deals with current topics with a practical orientation while being scientifically sound. Furthermore it encourages intensive exchange with docents, other students, specialists and leaders and businesses. In addition the classes enable a time and place flexible learning.
Conveyed core-concepts are:
Planning/Organizing/Controlling of digitalisation projects
Conception/Evaluation of new digital products/services/business models
Planning/Controlling of digital transformation
Designing digital transformation and leading employees through the changes
A first higher degree of a linked subject at an university, equivalent college or a technical college is needed to apply, as well as at least one year of professional work experience and good english knowledge in technical terminology.
The contents of teaching are primarily communicated through online based modules. Those are complemented by two-day presence sessions (friday and saturday) at the start of the semester and block seminars at the end of the semester (monday to thursday).
Our Function
The teaching offerings of our research group for master degree students are listed below:
Systems Engineering and Modeling
In addition, the students are supported in project and master theses.
Contact persons at the chair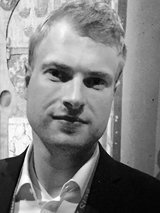 Dr.
Room:

R09 R02 H40

Phone: